Level Hair and Beauty is a unisex salon in Ryde, Isle of Wight
Level Hair and Beauty is focused on creating a warm and relaxing atmosphere where clients unwind while being fully pampered by a dedicated team of professional stylists and beauty therapist.
The creative stylists and beauty therapist are all qualified up to the national standard NVQ3. The team also regularly attend training courses and hair shows to keep up to date with the latest high street trends, styles and techniques.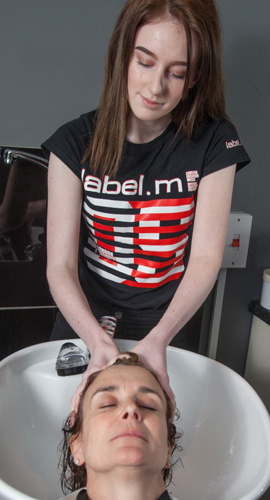 open
Monday 9 – 5
Tuesday 9 – 5
Wednesday 9 – 5
Thursday 9 – 7
Friday 9 – 5
Saturday 9 – 3
We're looking after your safety - here's how you can help
Please bring your own mask if possible when visiting the salon
Please use the hand sanitiser provided when entering the salon
Please keep to social distancing rules when possible
Please be patient with us, we are adapting to the changes as well
Please bring your own magazine, book or iPad
Please pay via debit card if possible
Please, if you feel unwell, cancel and we will rearrange the appointment for a later date
We are taking appointments only for the time being, so please book before you visit us
We ask that you come unaccompanied to your appointments where possible.
- testimonials -
clients say
Great service yet again, absolutely love my hair. Lovely people too.

Couldn't have asked for a better result, so pleased and such a relaxing service. Nothing was too much bother, and such a clean and lovely environment! Highly recommend!

Wouldn't go anywhere else! Staff are amazing and friendly and my hair always looks incredible!

Amazing....squeezed me in last minute for some very much needed tlc, walked out feeling fabulous!!!! Thanks all xxx